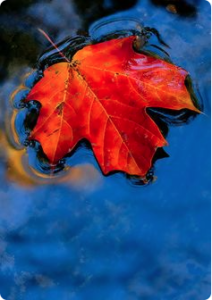 It's here…already… September! And, although it's not technically autumn (and here on the east coast we do have a some of the most beautiful swim days in September)…soon it'll be that time. Time to close the pool for the season and do the prepping for winter.
WEEKS BEFORE CLOSING
1. First note what pool chemicals and cover accessories (anchors, air pillows, etc) that you may already have on-hand so that you know what to buy.
ONE WEEK BEFORE CLOSING
1. Balancing the water. Make sure that your PH, alkalinity, and calcium hardness levels are aligned the right way.
2. Add stain and scale prevention which needs a day to work by itself, before adding other pool closing chemicals. If you can remove any stains, now is the time to do it.
3. Kill off bacteria, algae, and to get your chlorine levels to a nice, strong level. Brush the pool afterward, and follow that up with vacuuming the next few days.
4. Over-filter the pool water by running the pump 24/7 for a few days before closing the pool and you might want to add a clarifier. Extra filtering will make sure that your pool water is as pure as possible, this will cut down on algae and stains forming over the winter.
5.  Get a buddy or hire someone to help you with the cover. Sure, you can do most of the winterization on your own, but the cover is easier with two people.
POOL CLOSING DAY
1. Go ahead and shock the pool with non-chlorine shock. This oxidizes contaminants in the water, without affecting the winter algaecide.
2.  Why not add algacide. This should prevent algae from growing during the winter. Add it after the water is lowered, right before you cover the pool.
Closing the pool properly will make the pool opening for next season that much quicker and easier.
Enjoy the cool weather, you guys. And, don't forget how much fun a hot-tub is in the winter!
Photo: Pinterest