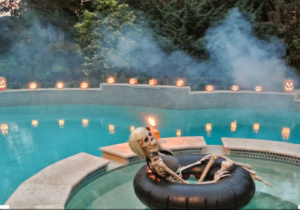 Why not have a Terror-ific Halloween pool party?
Ok, it's October and we've already talked about closing your pool for the winter. But, it's been 81 degrees for the past two weeks and some people were lucky enough to put off pool closing…until who knows when! Also, our friends with pools in the southern states keep their pools open year-round, so this is for everyone who has their pool open or wants to learn about decorating their pool for summer events as well. It doesn't have to be Halloween to use these awesome ideas and get into the spirit of things.
You can make a floating anything when it comes to being creative with your pool For Halloween a floating pumpkin patch using real pumpkins can be screamingly awesome. Or, put carved-out pumpkins with tea lights inside all around your deck or swimming pool for cool ambient lighting any time of year. You can also add them to the water as floating surface lighting.
Here's something cool for any kind of party…dry ice. It's especially spooky for Halloween, but can add ambiance to any soiree'. If you're putting it in the pool you can't swim in it, because their vision will be limited with the cloud. Also, it's a good idea to place the dry ice in a container before floating it in the pool so you don't stain the surface. Add it to your drinks for that special aura.
Creepy factor alert! Place glow sticks inside surgical gloves that are tied off at the bottom/wrist area. Float them in the pool or around the tables in bowls of water for a spooky effect.
Drape skeletons, mummies, or zombies from the costume shop onto loungers to add another boo-ti-fully scary vibe.
Add fun colored lights and delicious foods like devil's food spider cake, a purple martini with dry ice, and graveyard enchiladas and see more below to have a fun themed party.
You'll find some awesome themed recipes on http://www.delish.com/holiday-recipes/halloween/g151/halloween-desserts/
Boo!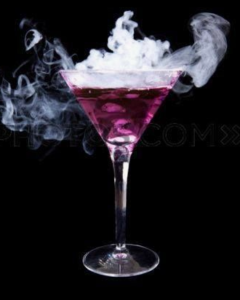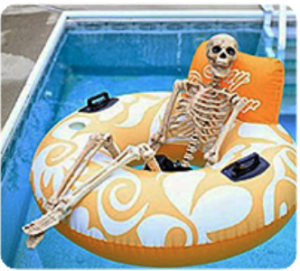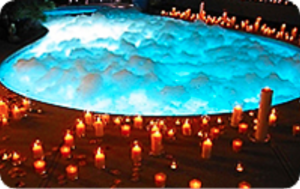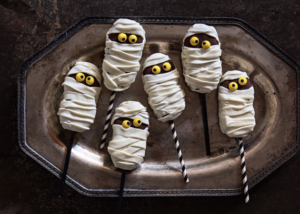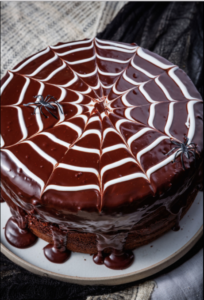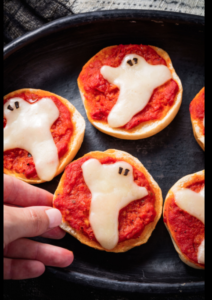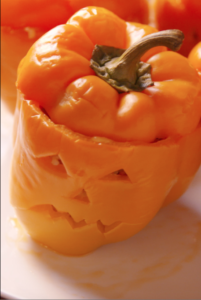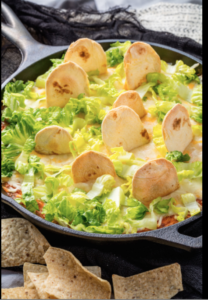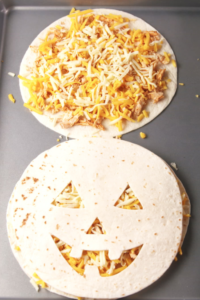 photos: Pinterest, Delish.com