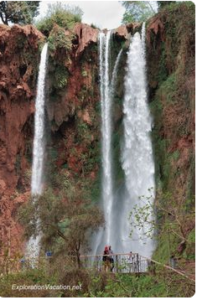 \
One of the coolest backyard design trends today is a type of waterfall known as a cascade feature.
Cascade waterfalls in your inground pool provide a modern aesthetic that's attractive to those who prefer any style whether it's contemporary, rustic, tropical, or other natural-style pool designs. They also make your backyard feel zen with the sounds of gentle water.
Offered in many heights and configurations these cascade waterfalls can be placed just about anywhere in your swimming pool.
One kind of cascade comes from a specially designed overflow from an attached spa. However, an independent cascade feature is possible in any pool with a raised section of wall or other structure—there's no spa required.
The original style of cascades flow in a sleek, smooth sheet. The newer styles have water falling in broken drops to mimic the look of rain.
From its high position, the cascade feature delivers a continuous sheet of water—one-foot or wider—that falls into the pool surface below. You can achieve even more drama with cascades up to six feet wide.
A way to achieve a wider cascade span is to use multiple features in a row of two, three, or more. They can be installed directly next to one another—creating a single span that is several feet wide or longer.
A greater volume of water will need to be circulated if you're going with the wider cascade. We recommend you plan for a larger pump and, or a booster pump.
Whichever style, quantity, and placement of cascades chosen, you will be sure to enjoy how the moving water glistens in the sun. You will also enjoy hearing the accompanying relaxing sounds.
No matter what style or size you choose, or where you place it, a cascade will give your backyard visual ambiance as well as the calming sounds of gentle water.
Photo: Pinterest