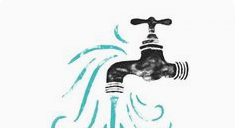 Years ago the best way to clean a pool was to put some elbow grease into it. Thankfully today it's less hands-on. Easier on the back and not too bad on the wallet. With pool cleaners that are automated, there are a lot of options and some that are budget friendly. They all get rid of debris and are fast, quiet, and efficient. Take a look at a few on our list:
Robotic cleaners: This is the newest option and is ready to use out of the box. It's a low-voltage option that uses electrical power. These have a bag or container that you can easily empty. Since they are fully self-contained, they don't connect to the pool's circulation system, eliminating additional wear and tear on the pool's pump and filter.
Cleaners that are suction-siders: connect to the pool's suction line and use its pump and filter for operation. It will move around the pool floor much like the cordless bot vacuum cleaners available for your interior carpets and rugs. Most models are also wall climbers. These cleaners tend to have few moving parts, which makes them simple to operate and maintain. They are also generally the least expensive type of cleaner.
Side pressure cleaners: These are powered by your pool's pressure system and sometimes get the help of a booster pump. The leaves and dirt are collected in a bag that is attached to the cleaner, which keeps it out of the pool's circulation system. This can be an advantage over suction-side cleaners in areas where large debris and heavy leaf accumulation are factors. A lot of the pressure-side cleaners that are available today are designed for improved navigation around steps and ladders. Some of these models even offer brush attachments to get into a deeper cleaning mode that can really take a bite out of algae stains.