Automatic Safety Covers

The STRONGEST name in safety pool covers!
A Coverstar safety cover is the strongest way to protect children and pets from the dangers of an unsupervised swimming pool.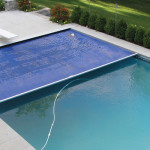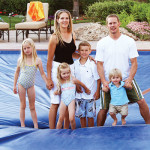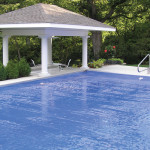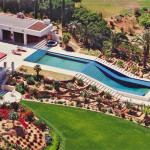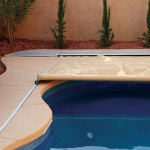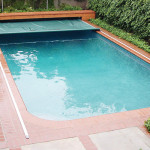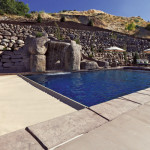 Everyday protection for your family… at the touch of a button!
Simply flip a switch, and your Coverstar automatic safety cover will create a barrier over your pool that no child or pet can penetrate. All automatics covers are custom-built to fit your pool perfectly and manufactured from best-in-class materials.
Coverstar offers the widest choice of models, options, fabrics and colors for automatic pool covers in the industry.
Our drive mechanisms are available in either stainless steel or marine-grade aluminum. Each system includes stainless steel hardware. Through the many options available, most pool shapes and sizes can be covered.
Save on heat, water, electricity and chemicals
A Coverstar automatic cover delivers big savings… automatically!
90% reduction in evaporation
70% reduction in pool heating costs
50% reduction in electricity costs
70% reduction in chemical use
AutoDrain (Optional)

The optional AutoDrain™ built-in cover pump automatically positions itself on top of the cover while it is closing for maximum ease and safety.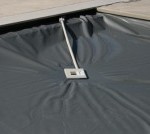 A Coverstar automatic safety cover is the best protection available for your family. With the recent release of AutoDrain™, the pool area can be even safer. AutoDrain™ is a unique cover pump that automatically positions itself over the cover while it is closing, eliminating the need to manually place a cover pump on the cover. It will automatically detect and remove standing water from the top of the cover.
AutoDrain™ is attached to a swing arm that rides on the cover fabric
AutoDrain™ sensors automatically turn the pump on when water is detected
AutoDrain™ rests neatly under the cover's lid when retracted
Available Colors
Fabric & Webbing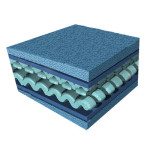 Incredibly Strong and Durable Fabric
Advanced vinyl formulation and superior fabrication methods make the fabric used in our automatic safety covers top of the line!
We only use cover fabric which is tested and certified to meet the American Standard for Testing and Materials (ASTM) standard for safety pool covers.
Heat-Sealed Webbing for Double the Strength!

Most automatic cover manufacturers sew webbing material wrapped around ropw to the cover. With this method, the webbing often fails before the fabric does.
We use an exclusive patented process to heat seal webbing around a polymer bead and weld it to the cover in one step.
Independent lab tests show that our method is over twice as strong as competitive webbing sewn to a cover!
Superior Mechanics
Sealed Motor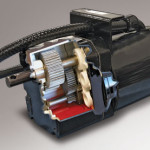 The motor's hardened stainless steel shaft and oil bathed gears eliminate motor problems. It is sealed against water by the original motor manufacturer. The motor can operate even when completely submersed if the housing is temporarily flooded. Other less reliable means of water protection could mean an expensive motor repair.
Reliable Mechanism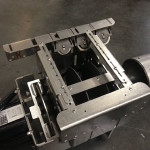 Ultra strong stainless steel bracket components make Coverstar the most durable and reliable automatic safety cover on the market. Nothing stands up better in the harsh corrosive pool environment.
Adjustable Torque Limiter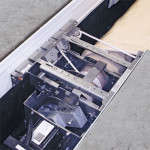 A mechanical torque limiter protects the motorized mechanism from too much stress. Other automatic covers often use an electronic torque limiter that can fail in the harsh pool environment.
High Tech PowerFlex Ropes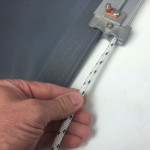 PowerFlex rope behaves like a shock absorber that allows it to be more forgiving and self adjusting during operation. It also resists distortion that is common with autocover ropes makes it easier to install and operate with fewer adjustments.
Rope Pulleys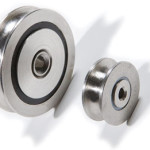 High quality rope pulleys are crucial to overall cover system performance. That's why we use special custom designed and field tested rope pulleys that provide maximum reliability in the pool environment.
Switch Options
WiFi Touchpad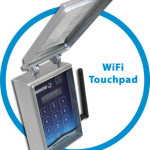 The Coverstar WiFi touchpad connects to your existing home network. It is easy to set up and will allow you to choose which notifications you want to receive such as:
When the cover is closed
When a user code is entered
When an unauthorized user attempts to log in
When the cover is left open and more
In addition, the Coverstar touchpad allows you to program up to 4 unique user codes, so different members of the family can have their own code.
Want to Upgrade? The Coverstar WiFi touchpad can be installed on any existing Coverstar automatic cover system.
Touchpad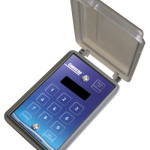 The Coverstar touchpad allows you to control your automatic cover via a programmable security code.
Program up to 4 unique user codes, so different members of the family can have their own code.
Secured Key Switch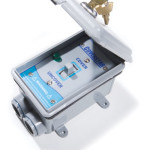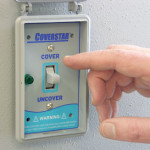 No need to worry about unsafe access to a Coverstar safety cover because the power key switch is located in a lockable box.
Guide Options
Underguide Systems
are embedded in the pool wall or mounted to the bottom side of rectangular pools' coping, allowing guides to remain virtually unnoticed. For a more integrated look, guides can be built directly into the pool wall using guide encapsulation.
Topguide Systems can be used with most freeform pools. The cover's drive system is installed under an aluminum lid or mounted to the surface of the deck.
Recessed Guide Systems feature aluminum guides that are recessed in the pool deck during the construction of the pool. The recessed guide is flush with the top of the deck.
Lid Options
Coping Options