A.C.P. (Advanced Composite Pool)
The combining of premium raw materials and our unique four stage manufacturing process creates a Viking pool of unequaled look and performance.
Closed beam construction strengthens the coping around the pool, allowing for easier lifting of the pool and greater structural integrity.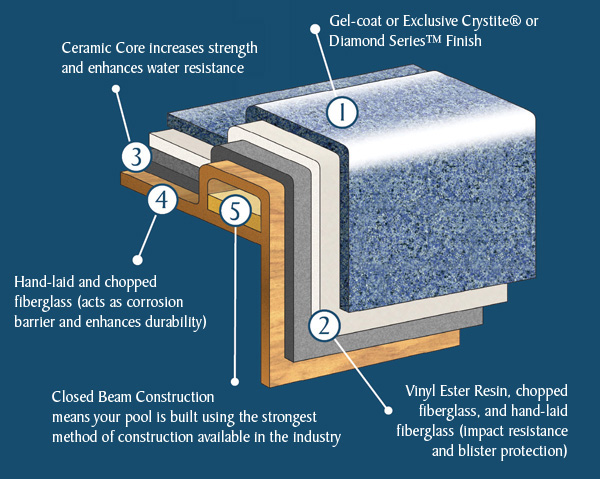 Our Fiberglass Pools Are Built Using Today's Technology
This means that you have the most innovative Inground fiberglass swimming pool on the market that is built to last a lifetime.
Chains

Honeycomb Supports

Textured Steps & Seats

Convenience Ledge

Seats & Lounge Areas